"The power of women gathering is immeasurable." - Anonymous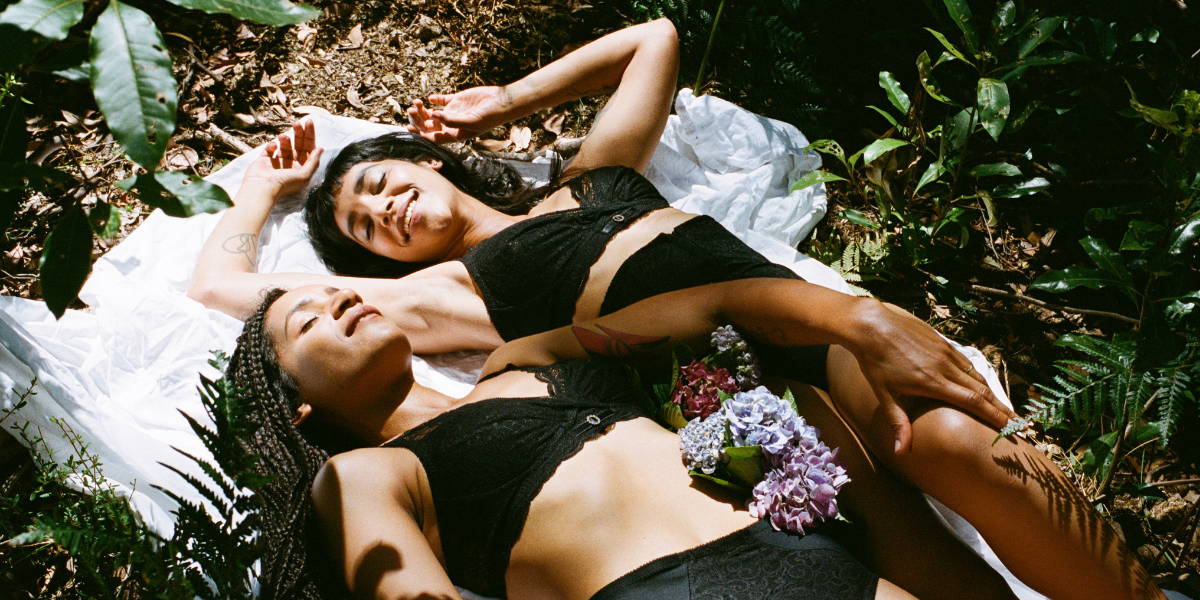 Womanhood has changed in recent decades. With rising female equality and pressure to feel constantly independent we have lost sight of the importance of helping one another.
In motherhood this is amplified. You don't have to be an expert in motherhood and you shouldnt be expected to be one either- so how can we amplify one another throughout this?
Meaningful Relationships are essential to our Well-being. The support of a sisterhood is irreplaceable. Every woman needs a village.
Join the conversation with Ruth and Rachel on how being sisters by blood and best friends by choice has created their profound relationship.
---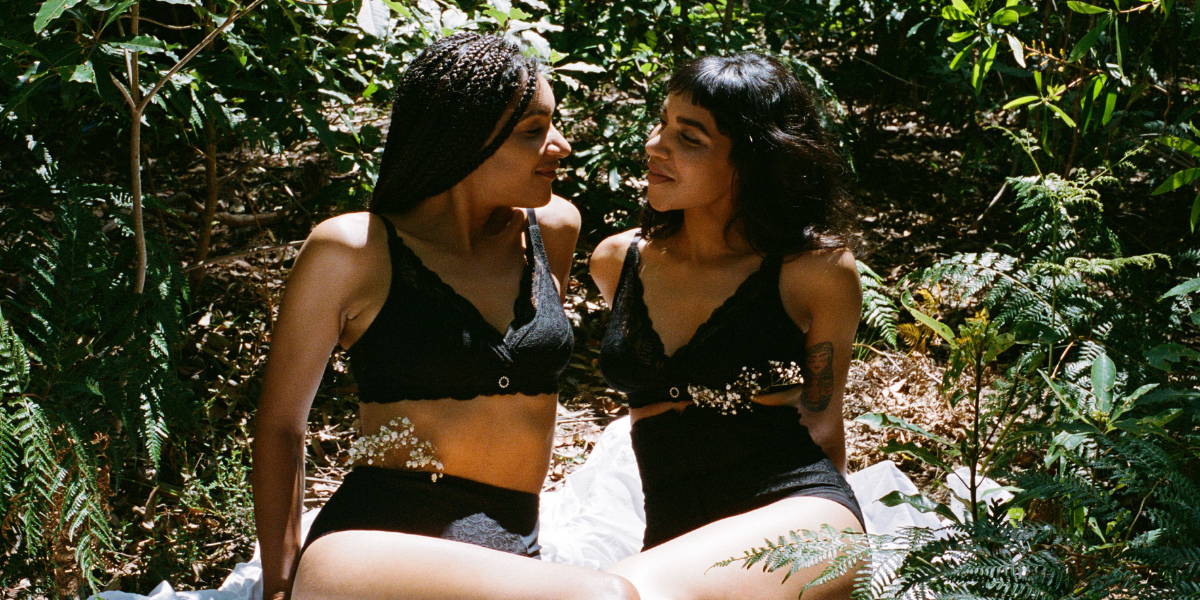 Ruth: I'm baby sis. I'm a wife, stay-at-home mum and student living just outside of Sydney, Australia.
Over the last few years, I've moved around a fair bit - I got married, battled depression, had a prolonged case of writer's block, become a mother and made an unexpected return to Australia from Berlin amidst a global pandemic. It has been a lot!

There's so much to gain in becoming a wife and a mother, but both roles require you to give a part of yourself away and put someone else first.
To make it work, you have to find the right balance and I've gotten to know myself again. Writing and reading are my private pleasures… I'm a much better mom and partner when I take the time to nurture myself and do some things outside of those roles that make me happy.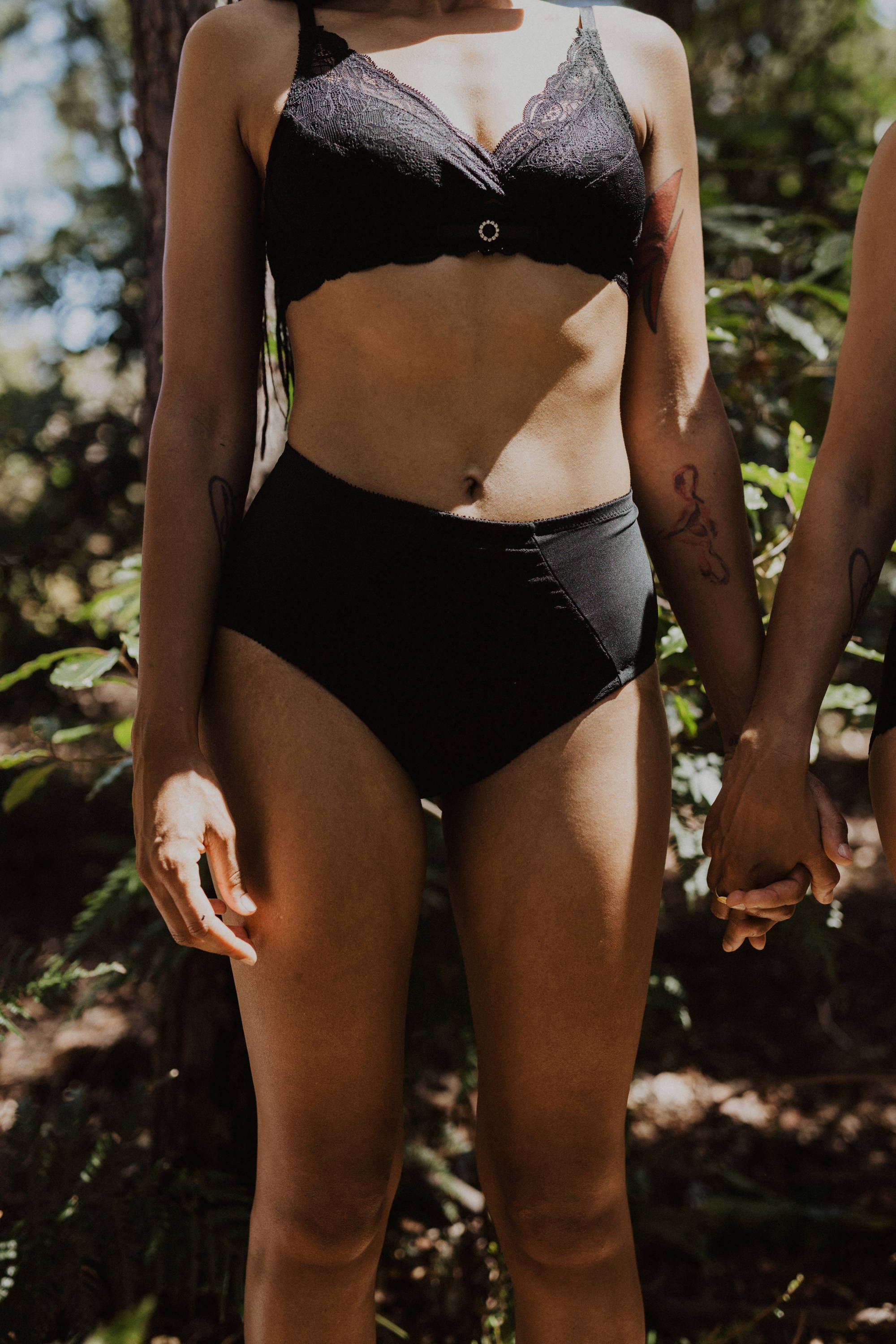 Rachel: I'm Rachel, sometimes go by Rach or Ray. I'm my happiest self when I feel grounded; in my surroundings, in my purpose and in my faith.
In some ways, this last year for me has been very challenging and fast-paced. I got married, moved from country to coast and back again, changed career path, helped to care for my elderly mother-in-law and had a death in the family.
I haven't always felt as though I've had time to let things (good or bad) sink in properly, so moving into 2021 I'm looking forward to pausing, reflecting, stretching and sleeping, spending quality time with friends and family, and devoting more time to creative pursuits like screenwriting and painting.
---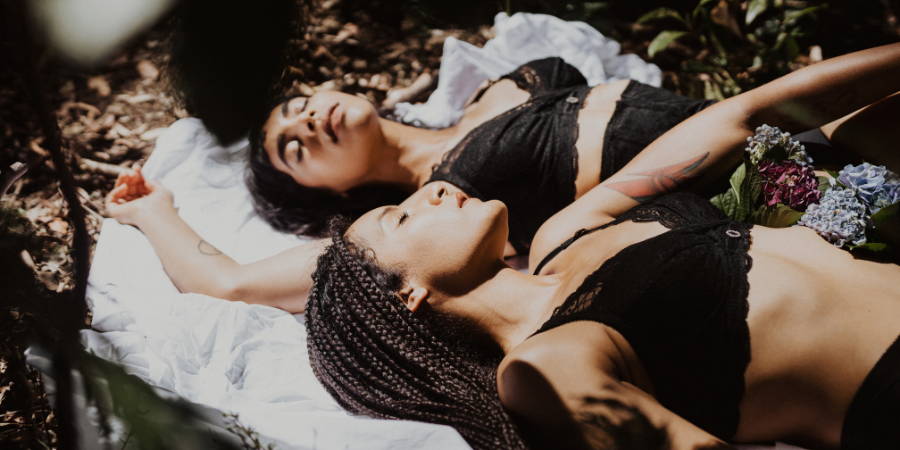 Studies have shown that when growing up with similar values, a sister's opinion is usually spot on with what their sister needs to hear.
Rachel: We have always been close. Like, supernaturally close! I can't really explain it for the most part. Growing up, we would tell people that we are the world's first set of twins born 2 ½ years apart. I also think that our parents' separation made us even closer. Ruth and I were inseparable (by choice) for a large chunk of our lives, even in our twenties, when most siblings tend to branch out to "find themselves" on their own. I didn't ever think it would happen to us, but eventually we both did feel a deep need to separate and just become our own person. Our relationship has since evolved naturally for the better and I love where we're at now. We relate to each other only as sisters and best friends, and it's kind of more like we're just chillin' in the same stage of life.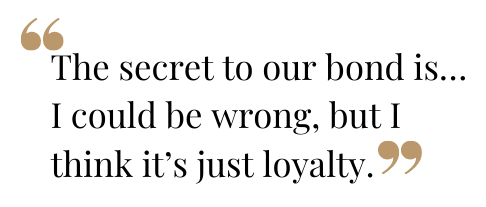 The secret to our bond is… I could be wrong, but I think it's just loyalty.
We have each other's backs and that doesn't mean that we don't bicker or disagree, but the over-arching feeling is that we will protect and support one another.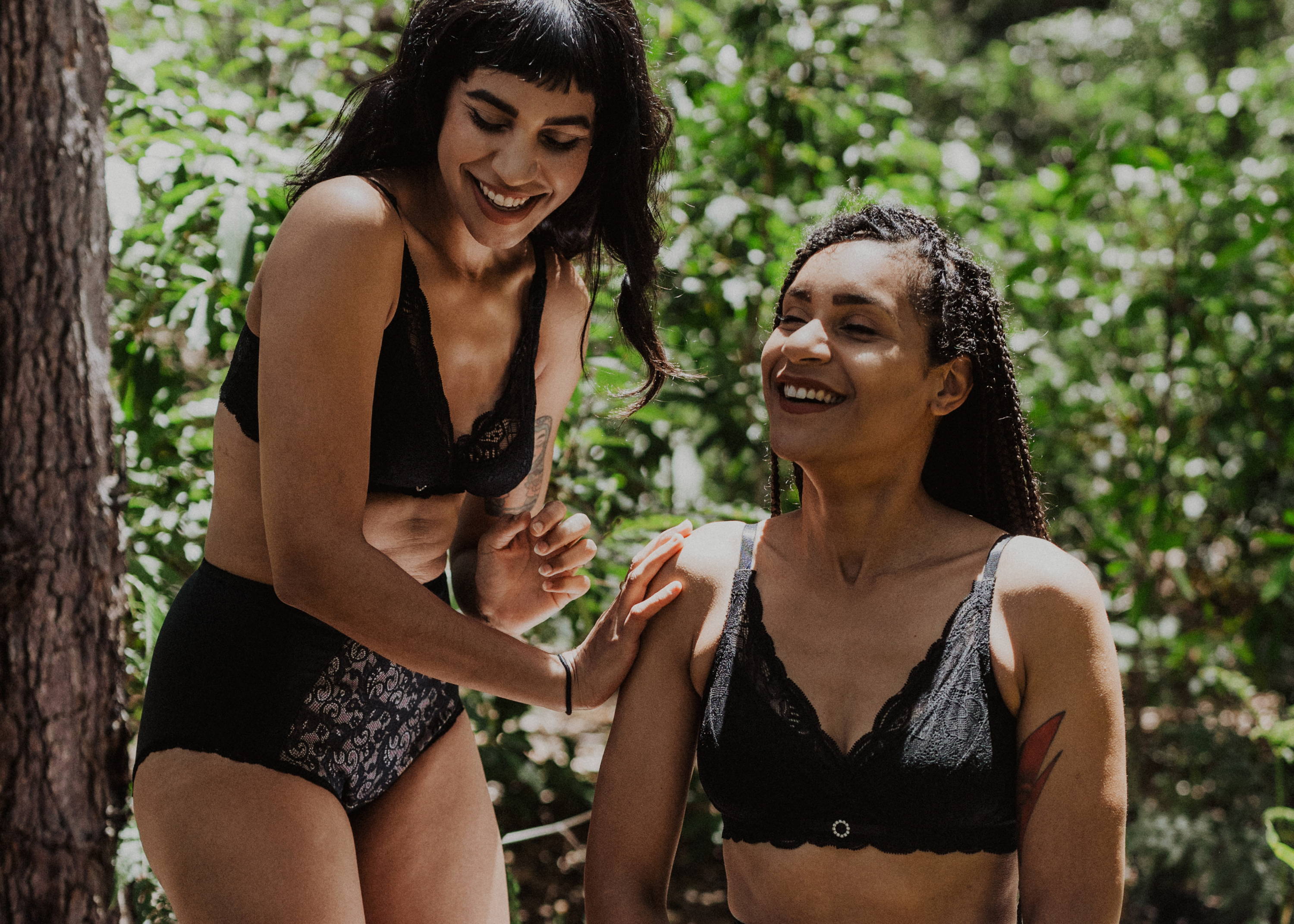 You obviously share a special bond as sisters that precludes and outlives other friendships. How has your "sistership" evolved over the years? What is the secret to that meaningful bond? 
Ruth: Having a sister who is also my best friend meant I never relied on other attachments too heavily. We grew up with three brothers and were raised primarily by our dad, so first and foremost Rachel and I were allies in a lively male-dominated home. Our mom left when we were young and Rachel took on many of the duties she left behind. So there was a 'mom-like' quality to our relationship.
Mostly, I saw us as equals though, and everyone thought we were twins. We had our own vocabulary and developed our own sign language so we could communicate with each other during church. We were inseparable; living together, studying together and working together well into our twenties. We share a love for film and started co-writing screenplays together.
After six years in London, we returned to Australia burnt out and our relationship suffered. We decided to go our separate ways and I moved to Berlin on my own. It was huge for us, especially since I got married shortly after, but a bit of distance was so good for us and we both came to know and own our individual style and tastes. Now that we're both married and living close to each other, our relationship is in the healthiest place it's ever been. I've finally conceded to being the younger sister, ha. We're writing together again, which is an absolute joy and we have big plans for the future.
---
Ruth you are a wonderful mother! Tell us about your son Lennox and what motherhood has looked like for you.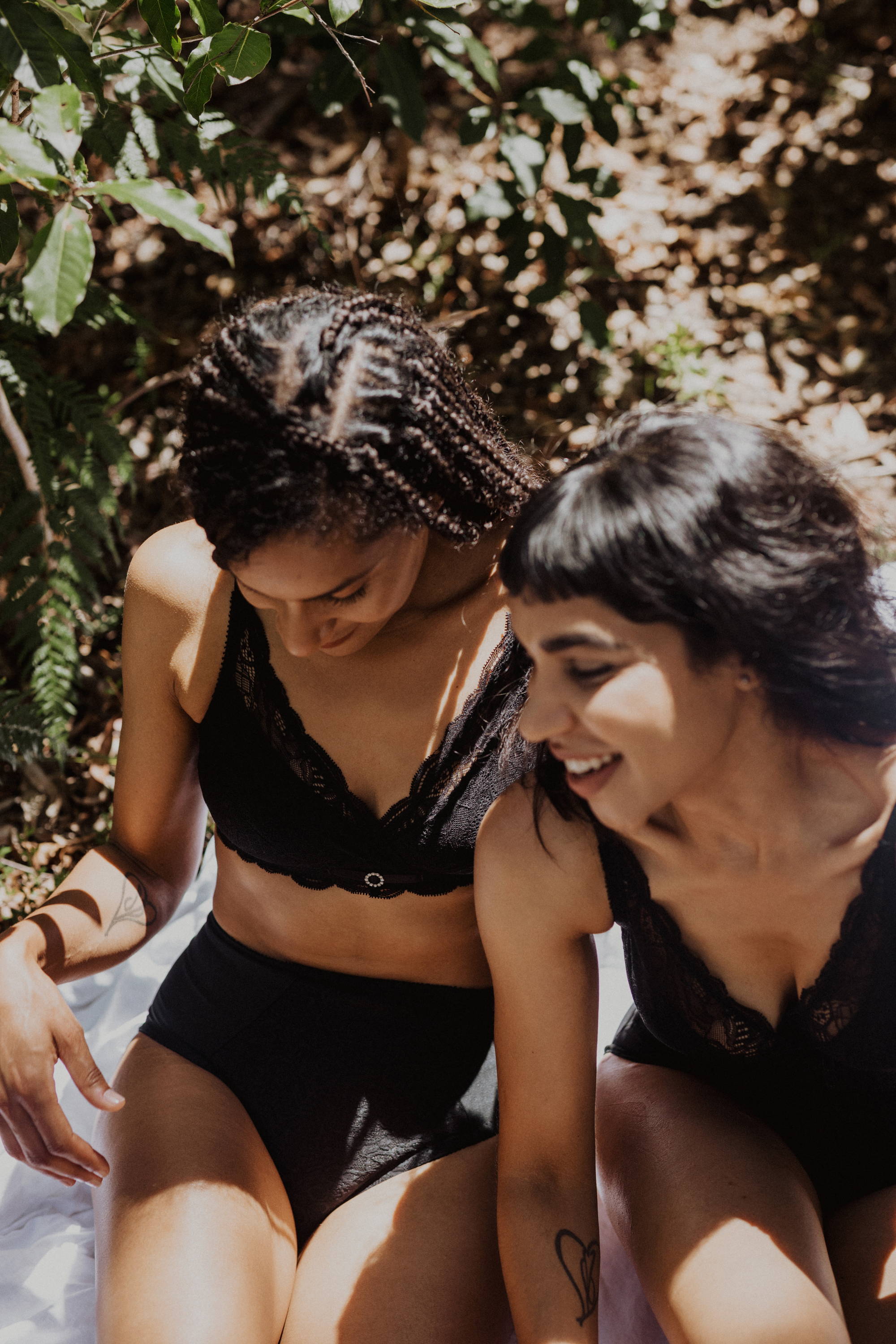 Ruth: Thank you! My experience of motherhood got off to a rocky start. I had a difficult pregnancy and birth, and a very slow and painful recovery. Lennox was born with a clubfoot; treatment began when he was just five days old.
Navigating this in a foreign country whilst battling postpartum depression and sleep deprivation was difficult, to say the least. The prayers and support from family and friends really carried us through.
---
It has been discussed that connecting with other women and vocalizing your struggles helps to relieve the difficulties of postpartum depression.
Try reaching out on online platforms to reach out to other women and learn from their experiences
Seek out others in your community who can provide you comfort and company. Don't be afraid of revealing a weakness, you will be stronger after doing so.
Be realistic and acknowledge that you don't have to be perfect and do everything.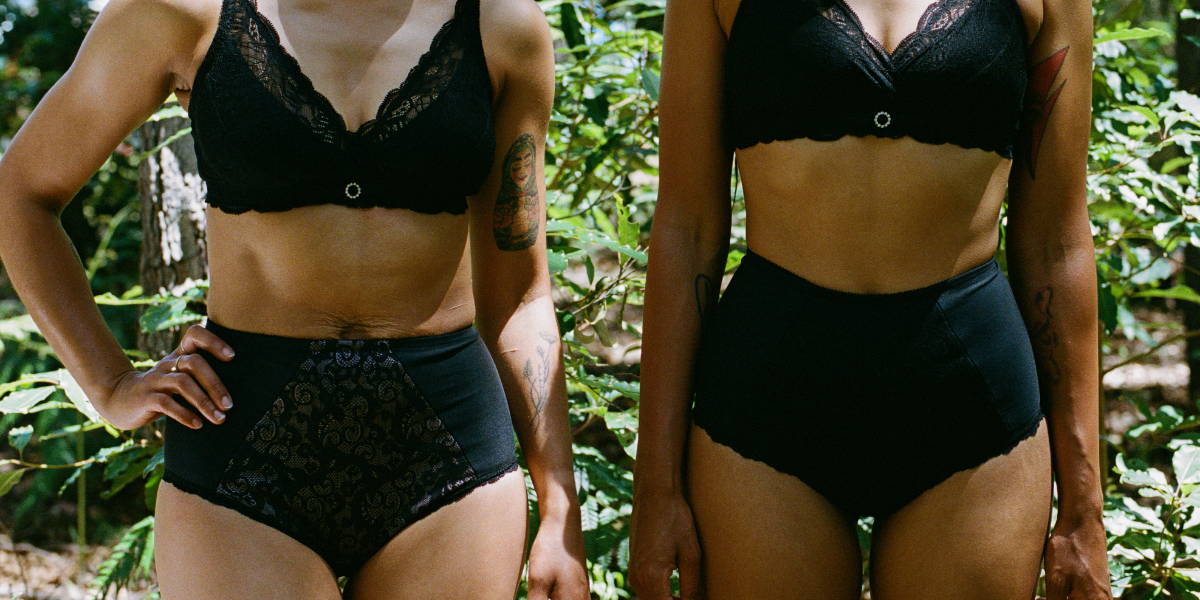 Lennox is just over one-and-a-half now, and I feel so privileged to have the opportunity to spend these formative first few years of Lennox's life with him at home. I'm just obsessed. Lennox has big brown eyes and wildly curly hair and he loves to read like his mama. He's a water baby like his Daddy and inherited his laid back Aussie demeanour. I love watching him interact with family, who just adore him. Whenever he sees Rachel he leaps out of my arms into hers. He's infectiously happy… I'm often told what a happy child he is although I don't think I can take credit for it.
From your perspective Rachel, how has motherhood changed Ruth and what are you most proud of in her? Has becoming an aunty brought out different parts of you too as both a sister and nurturer?
Rachel: I think motherhood has helped her to stay in the moment and commit to sticking it out when things are difficult in life. Also, to not sweat the small stuff so much, because as a mum, there's so little time to change what is out of your control! That, and the fact that she can still be so witty, clever, sweet, affectionate and naturally pretty after multiple nights of bad sleep... I've just been in awe, really, witnessing my sister's journey through motherhood, which has so far been a pretty wild ride. Ruth was actually living in Berlin during her pregnancy and I was in Australia, so I didn't really get to be a part of it. She went through these big, unpredictable, scary experiences during the pregnancy, and then had a difficult birth too. I would pause sometimes and wonder how I would have handled going through those experiences if it had been me, and to this day I doubt that I could have been as courageous as she was. It really showed me how much grit Ruth has.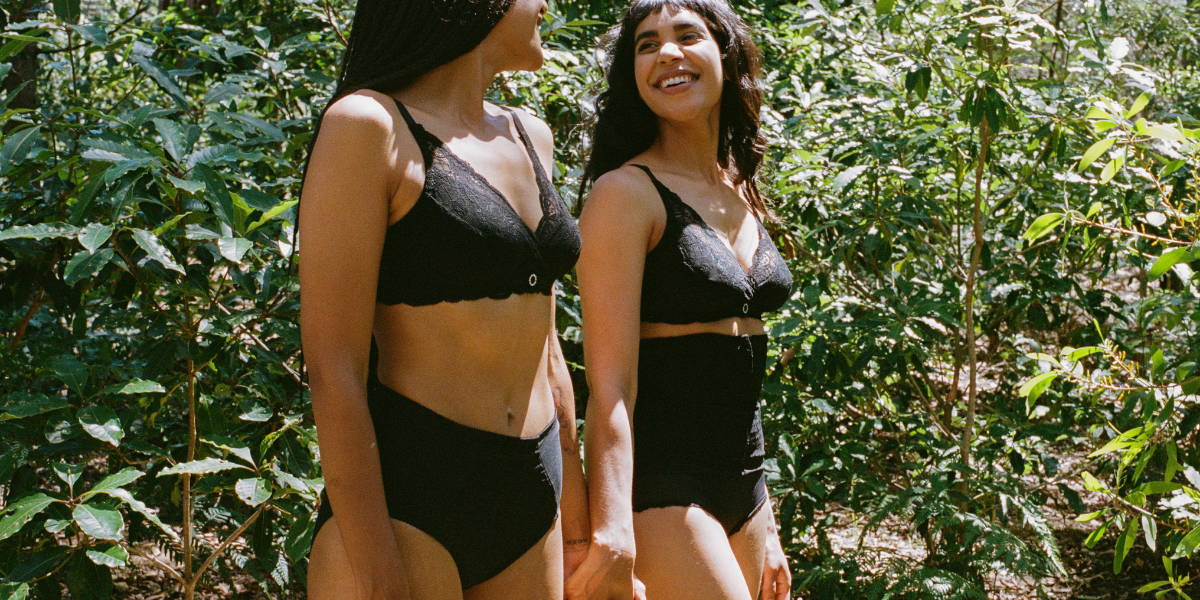 Being able to talk about anything with a sister fosters a unique relationship and exposes an unfound vulnerability for a woman. Use this intimate relationship to help you grow as a woman.  
Now that we are fortunate to live in adjacent towns I get to regularly witness how amazing Ruth is with her son. So, to say I am proud of her is an understatement. I respect Ruth so much and feel blessed that I get to learn by watching what she is doing.
One of the traits I admire most about Ruth as a mother is her ability to be goofy and light-hearted and remain loving and attentive with her son, even when he is having typical toddler moments!
Also, the creativity she puts into her role is really cool to see. She makes daily tasks fun, like inventing silly songs to get Lennox to drink water and brush his teeth.
I always used to think I was such a maternal person and that it would automatically make me such a natural with a small child but I guess I never realised how much self-sacrifice it truly takes to be a parent.
So much of the role is just choosing to show up. Being an aunty has brought out a bit of a reality check with that. It has also made me more nurturing towards my own inner-child, because choosing to love myself when I don't feel like it also helps me to love my sister and nephew, and everyone else in my life too.
---
The two of you are fierce, loving, beautiful women. How does Mayana Geneviere represent you and your body?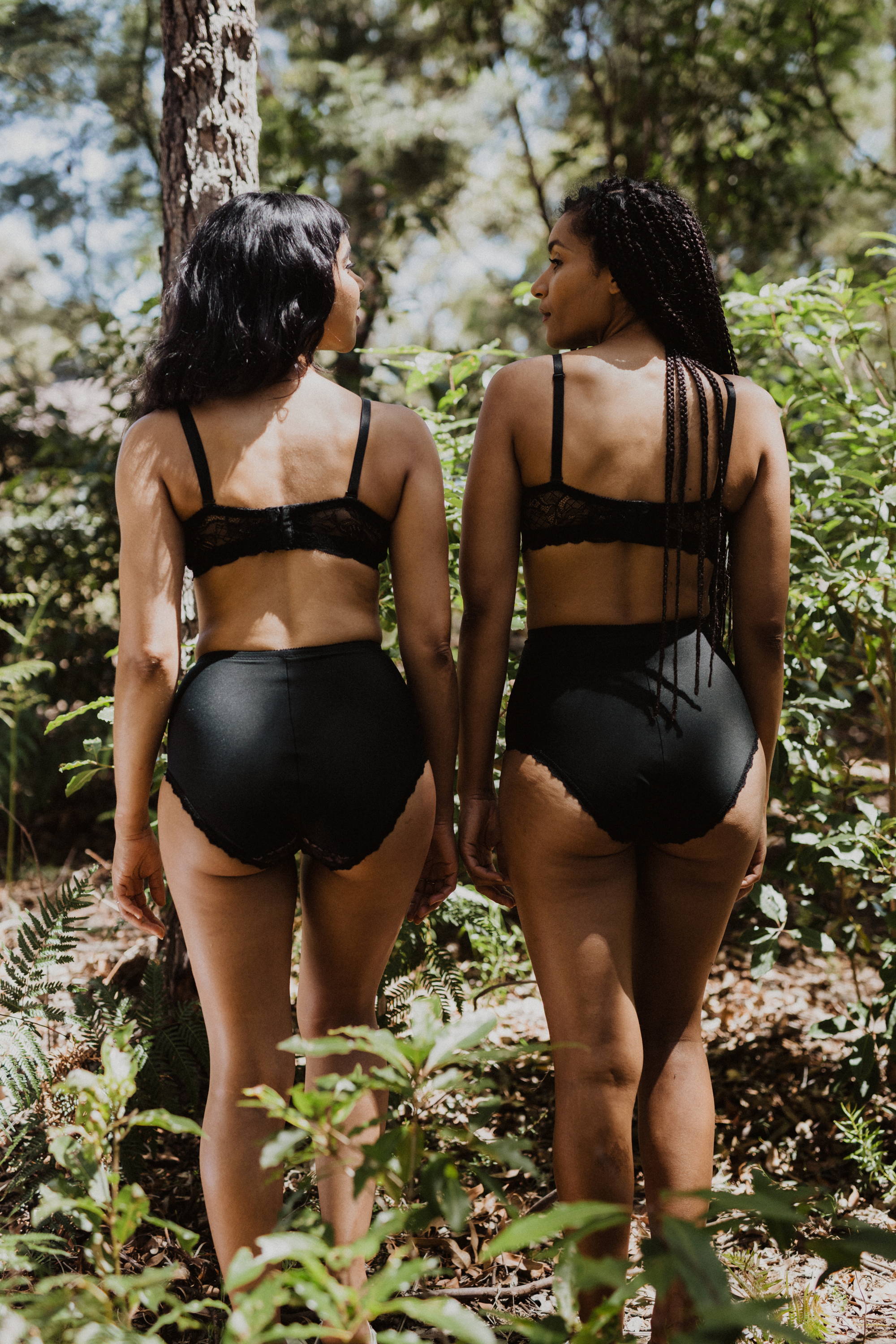 Ruth: I think I speak for a lot of women when I say that getting used to the physical changes in your body after giving birth can be a difficult and emotional time. There's also a mental aspect. I spent months viewing my body as a vessel to sustain the life of my son, which I continued to nurture whilst breastfeeding.
After the poking and prodding, analyzing and exposing a woman endures during pregnancy, it's easy to start viewing your body in a purely utilitarian way. It took me a while to get used to the idea that I could be a mother and be sensual. Women don't lose the desire to be desirable when they become mothers.
In Mayana Genevière I can to be both! So to me, Mayana Genevière embodies womanhood, sisterhood and motherhood perfectly.

The images that Zoe (perinatal photographer and creative behind Milk & Blossom) took of Rachel and me, capture these things beautifully.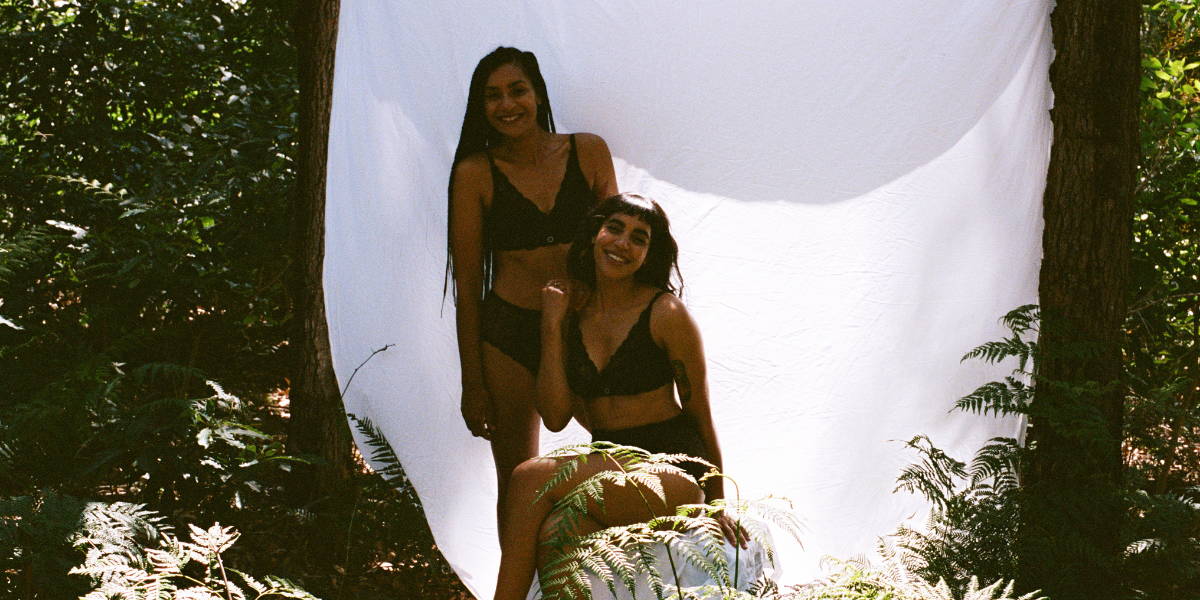 Rachel: I love that Mayana Geneviere totally gets that luxury/lounge balance right! It's feminine and sexy but not overly fussy, which is the type of lingerie that helps women to feel super confident, but without compromising on that all-important comfort aspect.
It might sound silly, but if my underwear is frumpy, I don't feel as good about myself. I believe there's something really empowering about wearing good quality undergarments. Kind of like Clarke Kent with his Superman costume underneath his regular clothes.
You feel like you have a secret superpower and can go out and be a boss at whatever it is you do. Mayana Geneviere represents me being at a stage of life where I feel soft and strong at the same time, and their lingerie strikes me as just that: soft and strong.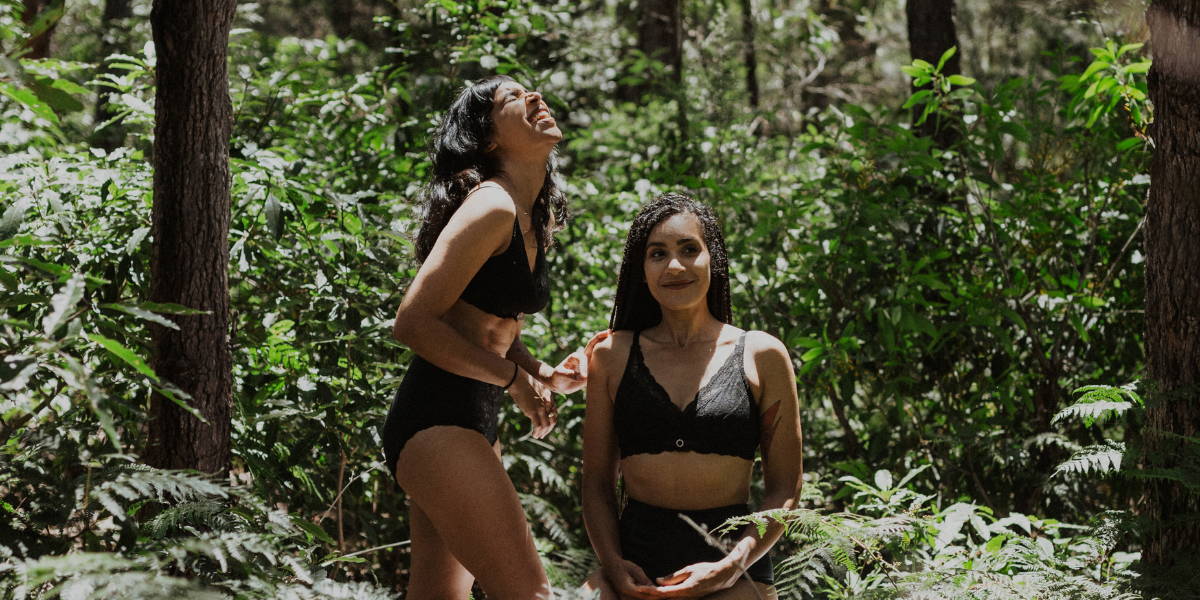 ---
Rachel, you are an exquisite cook. What does holistic health look like to you, and how would you describe your relationship with your body? Is cooking something you enjoy together as sisters, and will you be taking Lenny under your wing as sous-chef when he's older?
Rachel: Thank you! Holistic health to me is about looking at my health as a whole; a bit like an orange with many segments, and recognizing that when one part of me isn't doing so well it inevitably affects my overall health. I had to learn that the hard way a few years back, when struggling with chronic fatigue syndrome, adrenal fatigue and burnout. My relationship with my body improved once I learned to listen to it and understand what it needs.
I stopped treating myself as some thing I could push too far, feed too little or convince to ignore warning signs of exhaustion.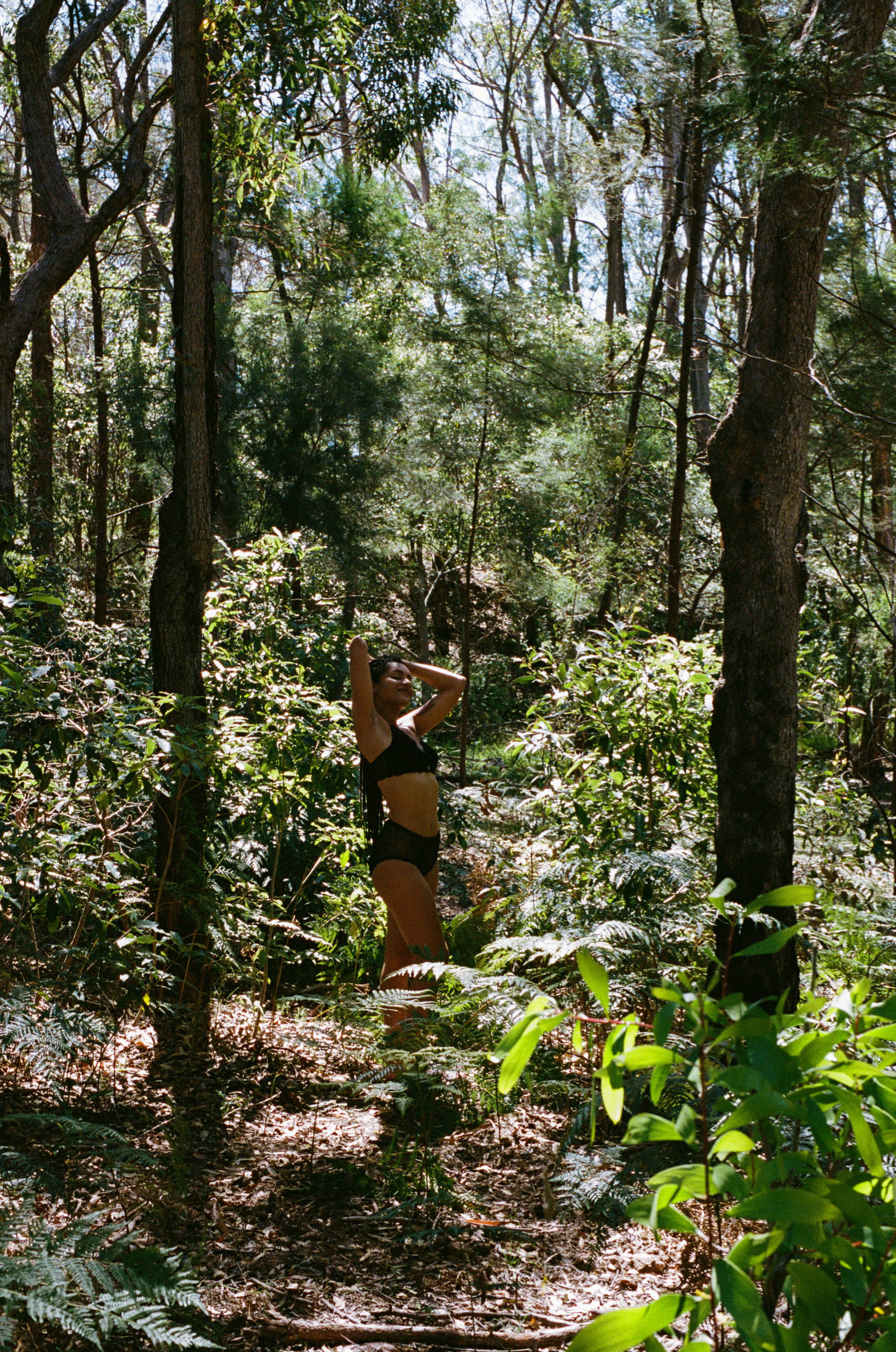 Since my dietary changes played such a key part in my recovery, I always try to be conscious of what I'm putting into my body, though when life is busy it's easy to compromise and eat foods which de-energise me and aren't great for my gut health. It is a pretty fortunate thing that I have always enjoyed cooking.
Ruth thinks cooking comes more naturally to me than it does to her but I don't know if that's true. Food and cooking is in our blood and I still use it as a way to connect to my culture and my family. A girlfriend of mine once visited my parents' homestead, where at the time I was living and completing my culinary and Permaculture qualifications.
It was so rewarding to pick fruit from our trees with her two year old son and see his curiosity and glee as we turned it into dessert. That's the kind of thing I am looking forward to doing with all of my nieces and nephews when they're older, and with my future children, if I have any.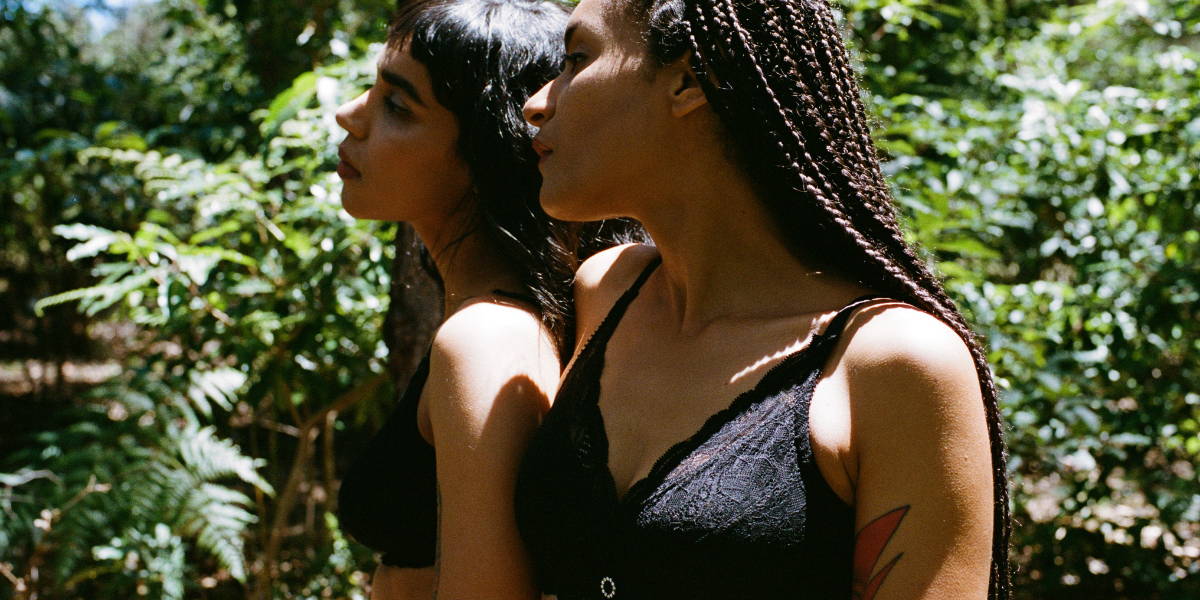 You were both given biblical names, how does your spirituality influence the way you navigate womanhood and does it impact the way you view and treat your body?
Ruth: Yes, we all have very biblical names. We grew up in a Christian home, but both found our faith individually. My faith definitely influences how I treat my body. Most people are familiar with the idea that "one's body is a temple". The saying is so commonplace in our society that it has become an empty platitude. But as Christian, I believe it to be true; the way I treat my body is important.
The things I do with my body are important. Eating well and exercising are acts of worship. I'm pretty bad at motivating myself to exercise these days, I have to keep reminding myself that good health is such a gift that is easy to take for granted.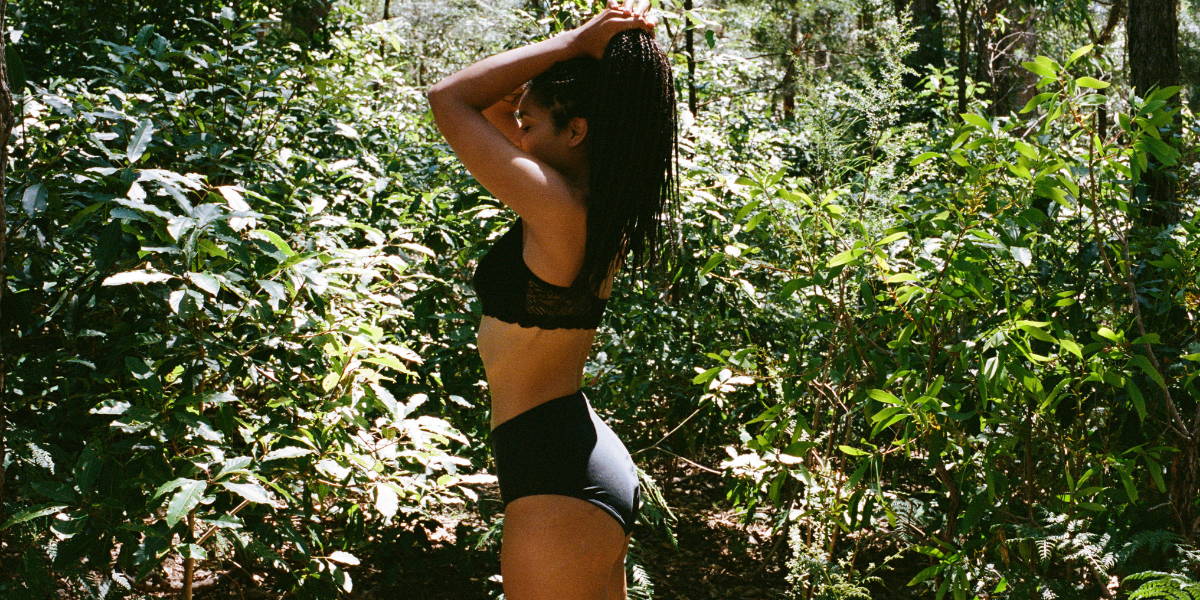 Rachel: My spirituality is my anchor. I was raised in a Christian household but really didn't want to be looked at as a "spiritual person", or to align myself with any of the labels commonly associated with being from a "faith family".
I didn't understand what it meant to believe or know God personally until I was deep into my twenties and was thirsty for guidance and acceptance and forgiveness that I wasn't getting anywhere else. My spiritual life has since become more rich and fulfilling than I could've imagined possible.
I view both being a "Child of God" and a woman as inexplicably and inherently purpose-affirming and grounding. My faith helps me to navigate womanhood by giving me a bigger and better identity than anything I could curate for myself.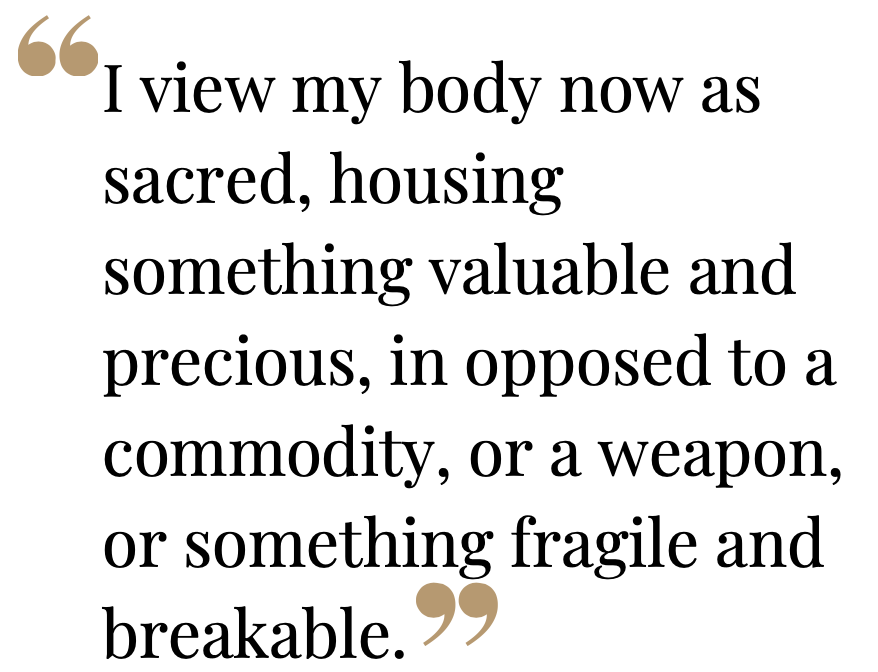 It has definitely influenced the way I view my body, too. I view my body now as sacred, housing something valuable and precious, in opposed to a commodity, or a weapon, or something fragile and breakable.
It's the honest truth that the deeper my faith in my Creator has become, the more gentle and loving I am towards myself, and consequently towards others. Womanhood is a bit of a mystery and a constant discovery but yes, it is absolutely less confounding than it was when I was younger and trying to define and design myself!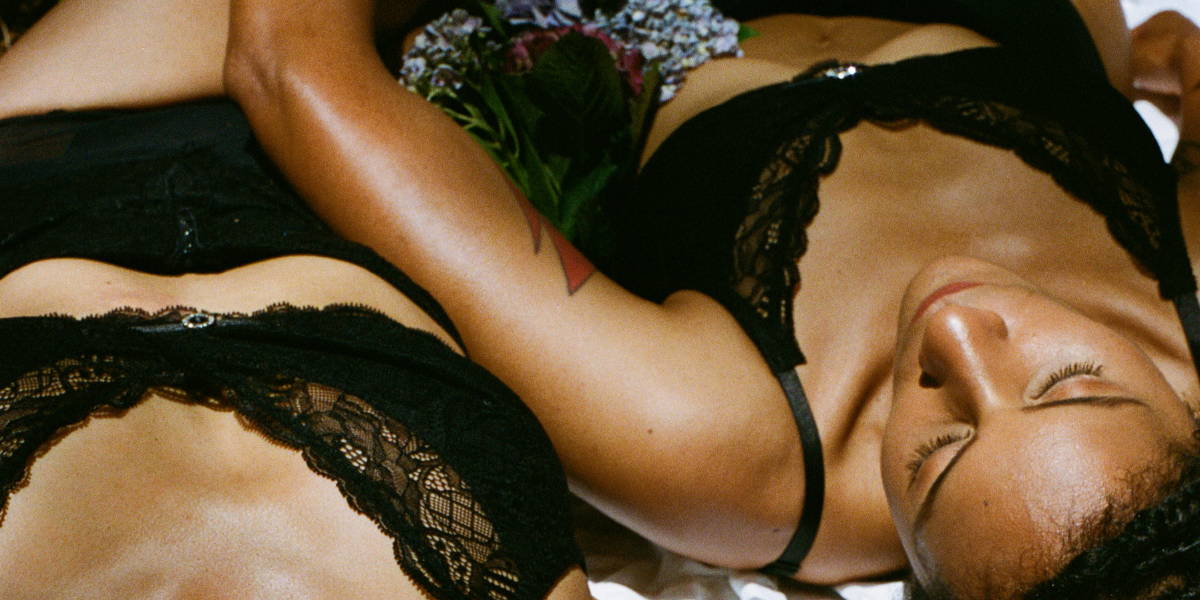 ---
What is something you are currently learning or working on, and do you have any words of wisdom or encouragement for our readership?
Ruth: Right now I'm working on acceptance; particularly the acceptance of my post-baby body. I'm all for body positivity but sometimes I find it insensitive and even a little forceful - as if all women must accept our bodies as beautiful now or you're against sisterhood.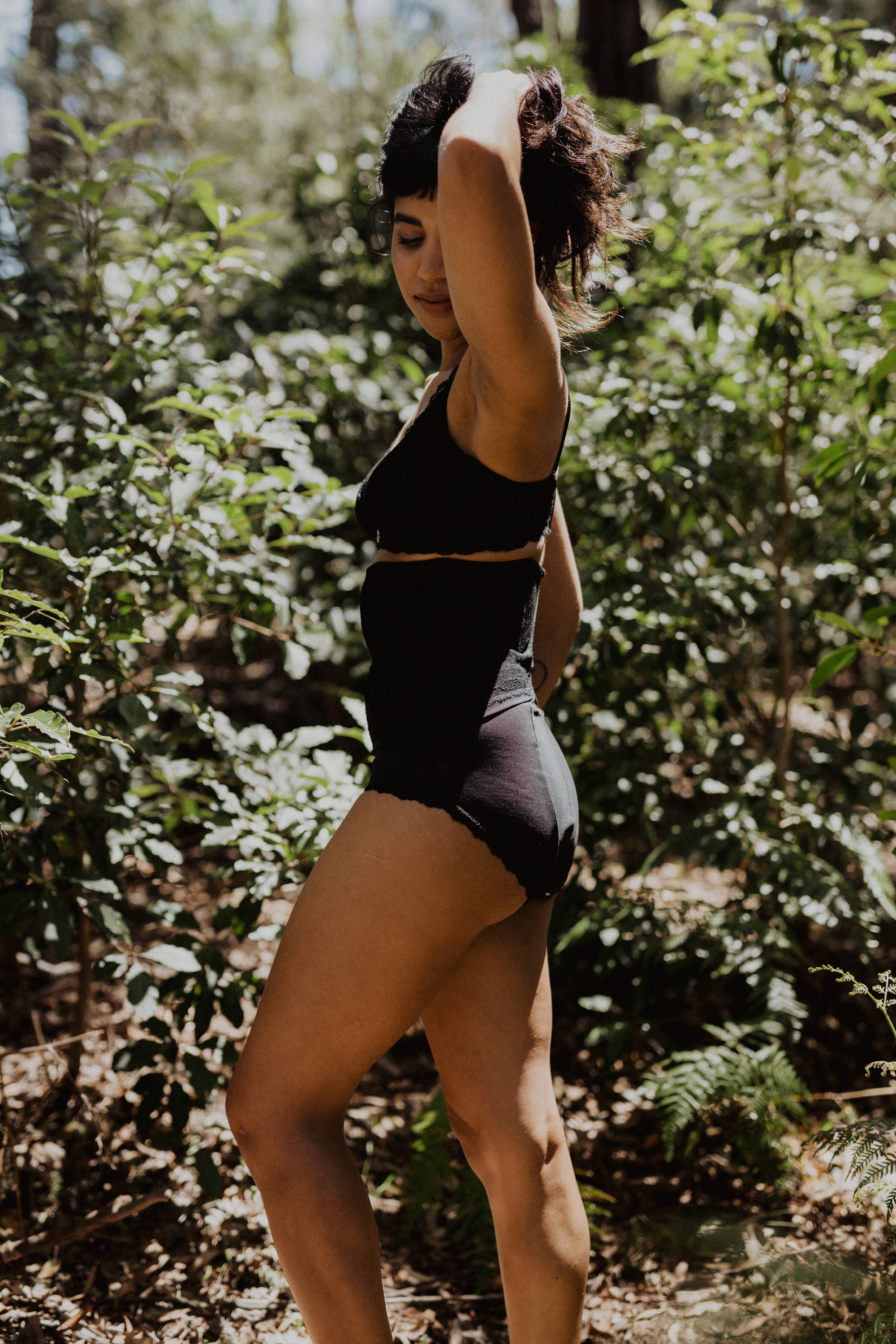 There is something very beautiful about a body that battled to bring a life into the world, but in all honesty, right now if I could choose whether I had this body or my pre-baby body, I'd choose the latter! I'm also very grateful I have such a loving and supportive husband and I can't imagine what it would be like to go through this without that kind of reassurance. I say love your body, you'll be happier for it, but if you don't yet, it's okay. Acceptance is a journey. These things take time.
---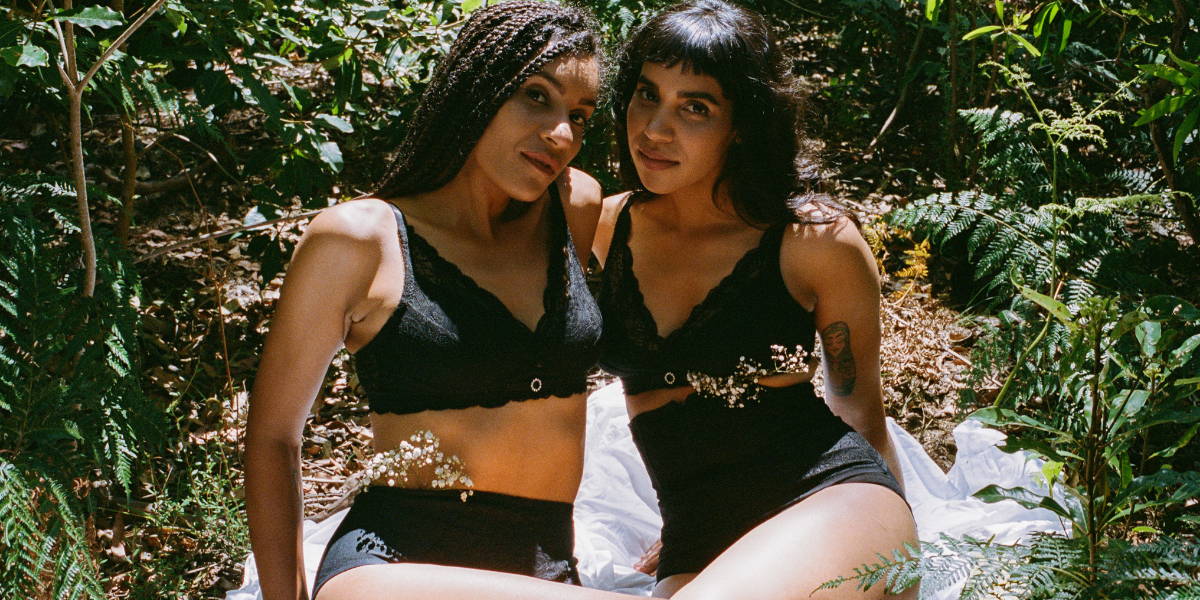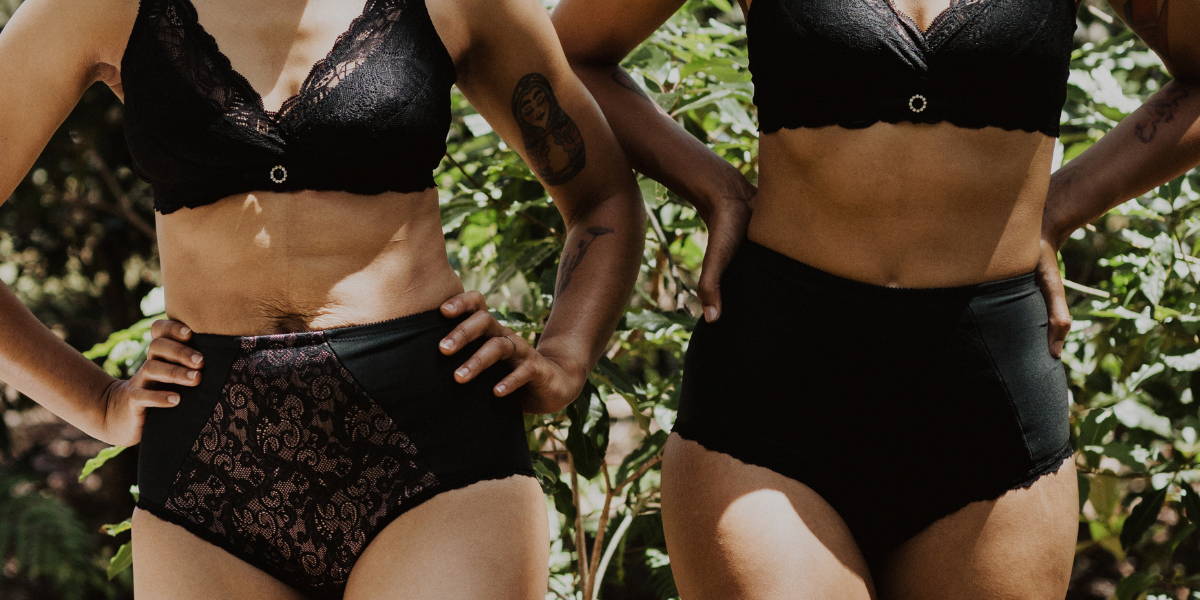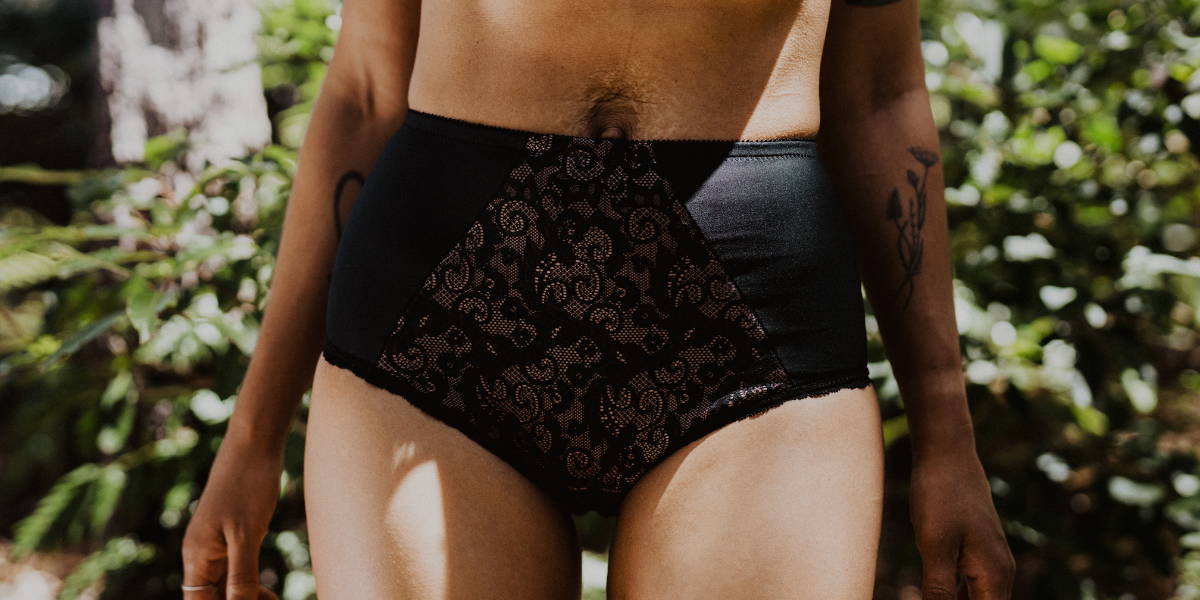 Studies have stated that "... a woman's body image is a psychological representation of her body comprising her attitudes and self-perceptions of her appearance."
Like Ruth, many people have felt pressured to reclaim their post-baby body and desire fitting into their old pair of skinny jeans. Ignore these societal pressures and go at your own pace! Focus on accepting desired body image versus a desired weight.  
Rachel: I'm still working on cataloguing my 300+ vinyl record collection and my little book library. Reading more and learning more. Improving my yoga practice. Working on script-writing with Ruth and keeping the ideas flowing… I am trying to not allow my busy schedule to supersede the time that I need to rest and to get creative.
A little encouragement I can offer is to remain open to allowing life to take you in directions that might not instantly fit with what you had in mind for yourself, because the growth that can come of it is immeasurable.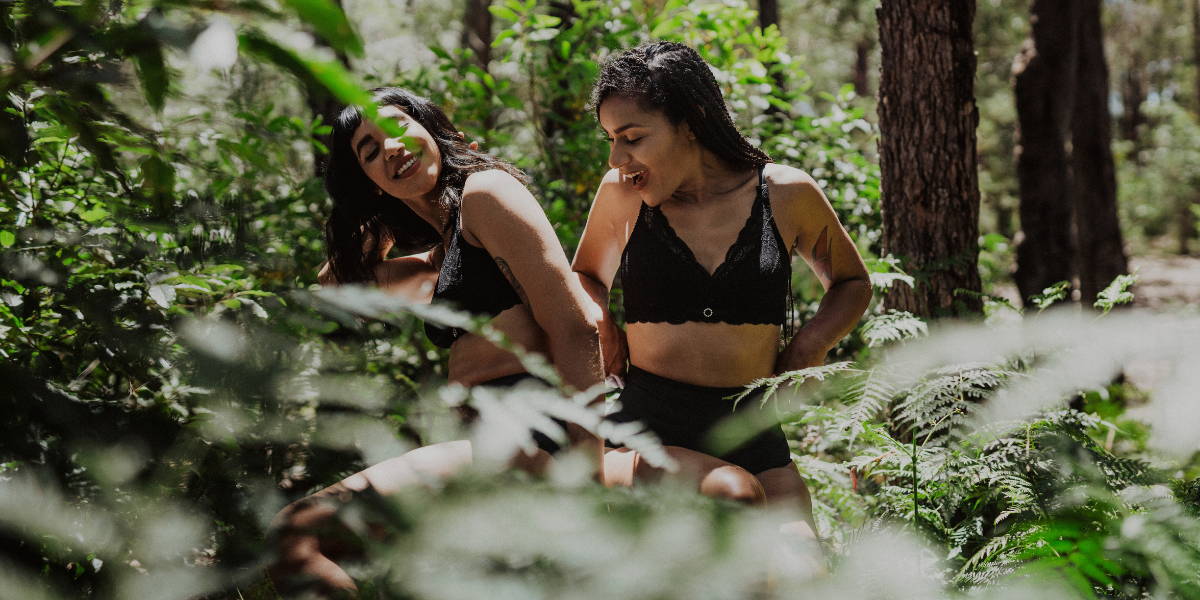 How can people stay connected with your journey?
Ruth: I'm pretty quiet on social media as I spend most of my quiet time with my little family these days. You can catch my talented friends and photographers @milkandblossom and @a.d.miles on Instagram though.
Rachel: My face will sometimes show up on @milkandblossom & @a.d.miles feeds too! As well as the gorgeous @mayanageneviere, where you can shop the lovely garments we're in.
Together we share @rachel_and_ruth where you can keep up with our story!
The trials and triumphs of Rachel and Ruth's relationship showcases how finding your sister, blood related or not, can lead you to your own individualism.
To bring sisterhood to life, surround yourself with women who support you and your choices. Finding a supportive shoulder to lean will help to alleviate any emotional or physical burden that is weighing you down. Don't feel guilty and think you are imposing on others when asking for help. We need the help of others sometimes to pick us up and dust us off when we stumble. Soak up your sisterhood and bask in its love.
A special thank you to Zoe and Anita from @milkandblossom for bringing this feature to life.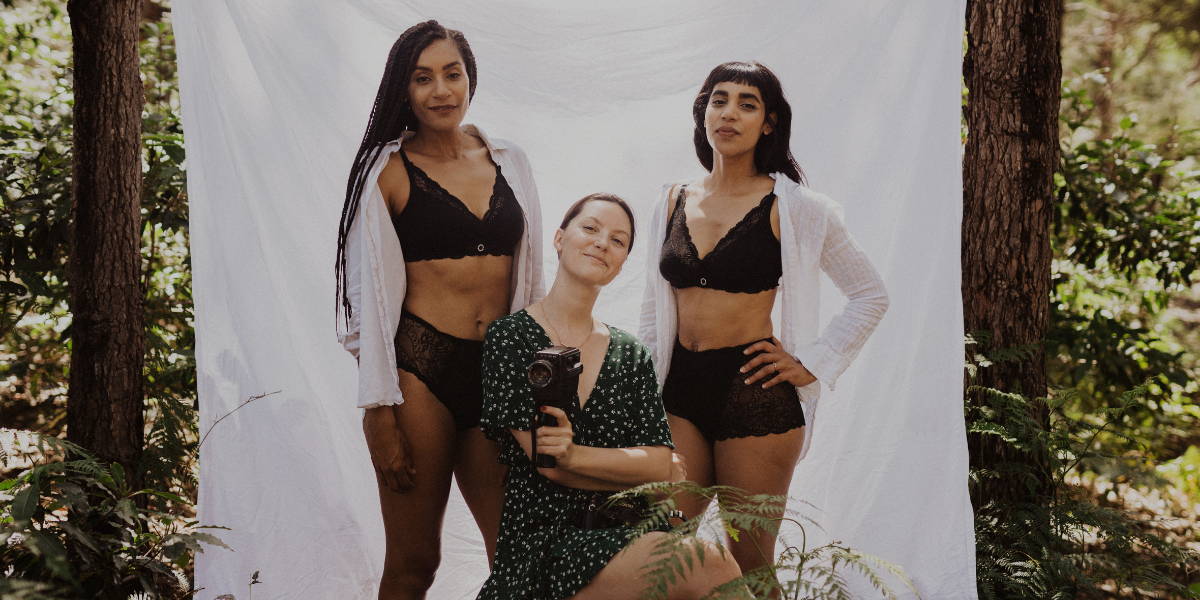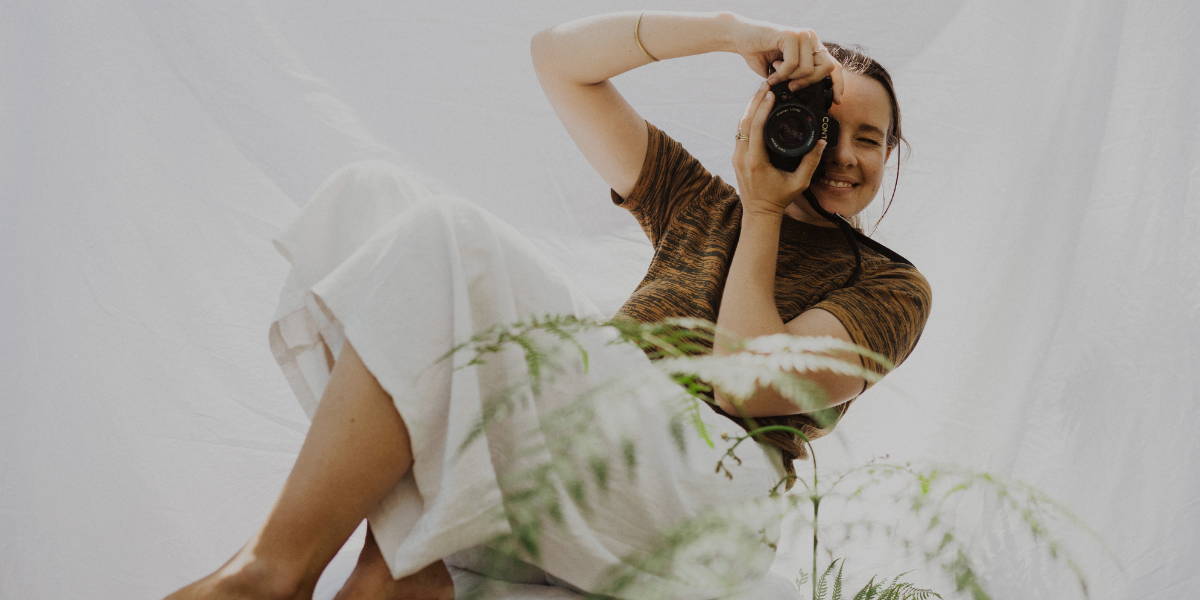 Follow us & Join our Community
---
Shop the Story
---