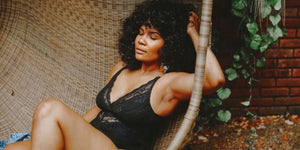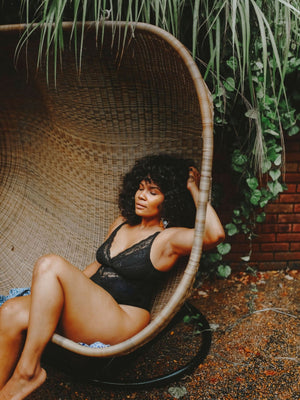 TRUE SUSTAINABILITY IS A WORK IN PROGRESS.
True sustainability is a combination of design, fabrication, and production. That's why we use these principals to consciously produce quality timeless pieces that you'll love living in at any stage of life.
Decolonizing Fashion
We have founded Mayana Genevière with a vision of re-imagining conventional metrics of success.  Our focus is prioritizing the well-being of people and our planet. From the voices that shape the brand, to the hands that contribute to the production process, and the representation reflected in the size and shape offering of our pieces; we are dedicated to true inclusivity from the inside out.
Fabrics are not the sole component of sustainability for our brand. We carry our sustainability values through every touch point of our pieces and are proud of our full transparency with the process.
Only produced in small batches, we are dedicated to creating fewer better things and using our platforms to generate awareness to pull back the curtain to the making of your loved products.
Our Goals as a Social Enterprise
We're committed to decolonizing society's approach to bodies, birth and breastfeeding by making choices that are environmentally, socially and economically sustainable.
Join the movement.
Our Materials
We only work with fabrics that are healthy for you and the planet. We are proud to work with family owned and operated mills to create custom laces and knit blends that utilize the most advanced technology with a positive eco-impact.
Locally Made
Your garments are made in small batches in our own Toronto factory. We are proud to be a certified Ontario Made Manufacturer. We measure twice and cut once to reduce waste and we make sure your garments fit you perfectly from the start.