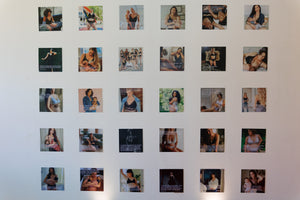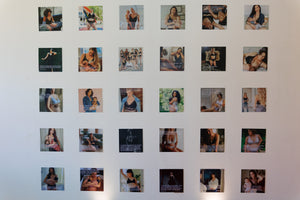 Thank you for Coming to our Grand Opening!
Check out some highlights from the night below. You're welcome to repost any photos be sure to credit the fashion Photographer Jack @cosplay and tag us @mayanageneviere on Instagram - we love to see it!
Our certified Ontario Made manufacturing facility now includes a full service boutique and showroom right in the junction of Toronto.
As one of the first to visit our space, our doors are always open for you to come in for YOUR one-on-one fitting for unique beautiful, comfortable, and supportive garments.
Ask us about hosting your own in-person styling, women's wellness, health, or empowerment event in our versatile inclusive space.
A Huge Thank You to our Event Sponsors
Every collaboration was intentionally created for a purposeful experience. Learn more about the contribution of these women owned, BIPOC and locally owned businesses who were present to make our event extra special. We are grateful for their support of our mission and Grand Opening - if you LOVED what they offer, you can support/follow them below!
Our Custom Caribbean Cocktail
If you had a cocktail you know you couldn't have just one!
A special thank you to Beth from Nickel 9 Distillery who worked with us to create the ideal cocktail for our event using Northern Temple our favourite gluten free vodka made right here in Toronto.

COCKTAIL
1oz Northern Temple Vodka - 1oz Pineapple Juice. 1/2 oz Lime Juice - a few drops of Ni9 Hibiscus Bitters and a splash of Gingerbeer.
Shop Northern Temple Here
Your Personalized Poem
If you were one of the lucky peope who had the opportunity to sit down with Everyday People Typewriter Poems it was definitely an experience to remember.
Cathy met with guests individually and created a unique poem on the spot!
A message of gratitude to Cathy Thorne for creating beautiful moving poems that served as a personalized reminder of our special evening.
Everyday People Typewriter Poems
Bella Aura Creations & Chair-man Mills
A big thank you to Joanna of Bella Aura Creations for making a beautiful photographic background that was a huge hit! And to Chair-man mills for our red carpet that elevated our event.
Check out Bella Aura Creations
Taste Seduction Gourmet Jamaican Cuisine
Head Chef Vernon has been a staple in our neighbourhood as a taste of home. His Jerk is renowned in the Junction as one of the BEST in the city!
Check out Taste Seduction
Cher of U for Change
A special thank you to Cher, Professionally trained by UForChange's DJ program a non-profit program dedicated to helping youth advance in fashion and the arts.
Learn about U for change here
The Mayana Genevière Team
It was a pleasure to meet you at our Grand Opening. Our team my be small but we are mighty with big impact. We look forward to welcoming you back to our space!
Conceptual Event Society
A special thank you to Jessica Panetta and the CES team for bringing this event to life. We are grateful for your constant support of our small business during COVID closures to the re-opening of our space.