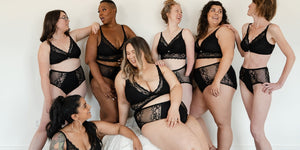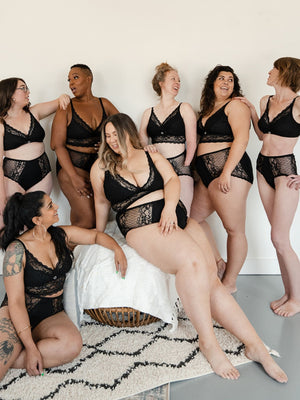 We are a WOC-owned and operated social enterprise committed to celebrating and supporting women of all stages, shapes and sizes with a specialty in postpartum healing, fuller cup sizing, and wireless excellence.
We believe you deserve comfort, function and beauty from your most intimate garments at every stage because you shouldn't have to sacrifice function or support for style.
Home to the world's ONLY true to size clasp-free nursing friendly bra, we create one-of-a-kind undergarments in our Toronto factory that empower women through a personalized experience, supportive fit and conscious design.
We Believe...
You deserve the very best in fit, function, quality and support without compromise. Whether you're a new/existing mom; or a woman in search of more from her foundational pieces - nursing or not, we are committed to supporting you through this journey so you can focus on being your best self.
How we Started
Initially created to bridge the gap between fashion lingerie and the support needed for postpartum recovery, our innovative undergarments have evolved into a versatile line capturing the essence and needs of a woman as she transitions through life's many stages.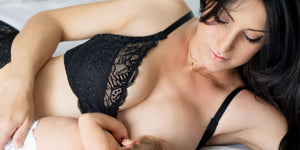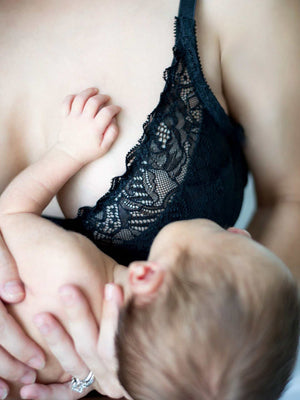 Home to the world's only bra that women can nurse with without a clasp, our patented design has the function and support of a true to size bra.
On Motherhood
Having a baby changes our bodies, our lives, our relationships and for some of us, our identity.
We've all compromised our fashion sense for comfort, or support for style, and often when it comes to the pieces that matter most, our undergarments.
We offer consciously made solutions that are beautiful, comfortable, AND functional, that you'll love living in.
As Seen On
Our Ethos
Human Kind
We're a WOC-owned brand and BIPOC team that knows what it feels like to be left out. That's why we take a full circle approach to inclusivity from our operations to production to marketing, so you can find yourself represented here. 
View Sustainability Initiative
Planet Kind
Our signature laces and sustainable fabrics are custom made with recycled components and low-impact dyes. We produce everything in-house in Toronto using natural and healthy fabrics for both you and our planet.
View Materials
Made for Women by Women
Expertly engineered by a team of women to create practical and beautiful pieces. Designed from a conscious perspective to make you feel supported and cared for at every stage of womanhood.
View Products
Meet the Founder
Nadine Woods
I was introduced to the world of nursing bras and shapewear out of necessity following the birth of my daughter and was shocked. Frustrated with the selection available on the market, I envisioned undergarments that were functional, comfortable, sustainable, and lasted beyond my nursing days without compromising on style.  The changes in identity we feel and our yearning to connect with ourselves in our new bodies postpartum inspired me to create Mayana Genevière.
Today we have perfected the instant feel of inclusivity in garments for every shape, stage, and size with experiences that honour your physical, mental and emotional wellbeing, as an extension of your selfcare. Because you should never have to compromise your support, comfort, and values from your most intimate pieces.
Our Location
Toronto Factory
100-130 Cawthra Ave, M6N3C2
Toronto, Canada
Mon - Fri, 10am-5pm
Weekends: Closed
Contact: Customercare@mayanageneviere.com
Closed to public, open by virtual appointment only.
Book Personal Shopping